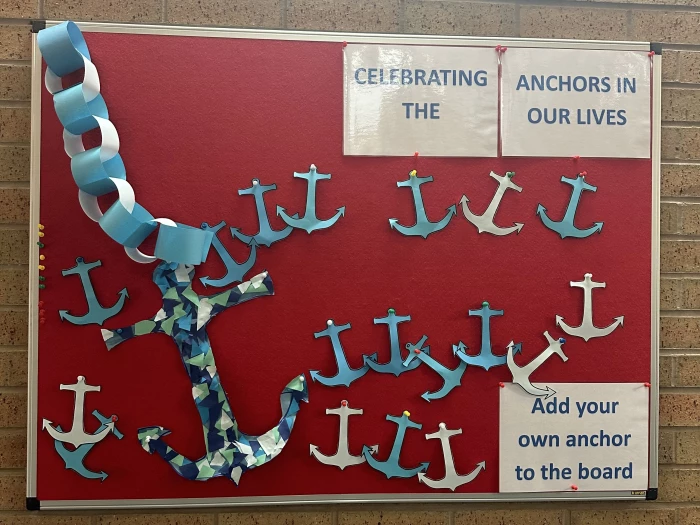 Recently at Family Fun Church we looked at individuals in our lives that are our 'anchors' and what that means! Also who are the 'anchors' in their lives.
We kicked things off by making a group collage of an anchor to help introduce our theme. This would be utilised for the main display within church and remind everyone to pray about those people in our lives that serve as our 'anchors'. We then following this up by making large 'rosettes' to give to special figures in our lives – these were completely personalised and gave some an opportunity to make a gift for Father's Day to give to a special male figure in their lives. Alongside our themed craft we had a variety of games so that everyone had something to engage in, this included large connect four and table football which even got adults stuck in with too!
During the worship time we focused on the 'Parable of the lost son' whilst also looking at bother significant male figures within the Bible such as Joseph, Noah and Moses. We explored how each of these males where different types of significant males, some fathers, leaders of even supporters, and how we should celebrate these people.